Nothing satisfies your morning sugar cravings quite like a doughnut. Whether you're the light and airy type or you sit on the dense and cakey side of the doughnut fence, these sweet and sinful breakfast treats are just what the doctor ordered to supply your early morning sugar fix. No matter how you spell it, these delicious doughnut/donut spots are the best in Atlanta.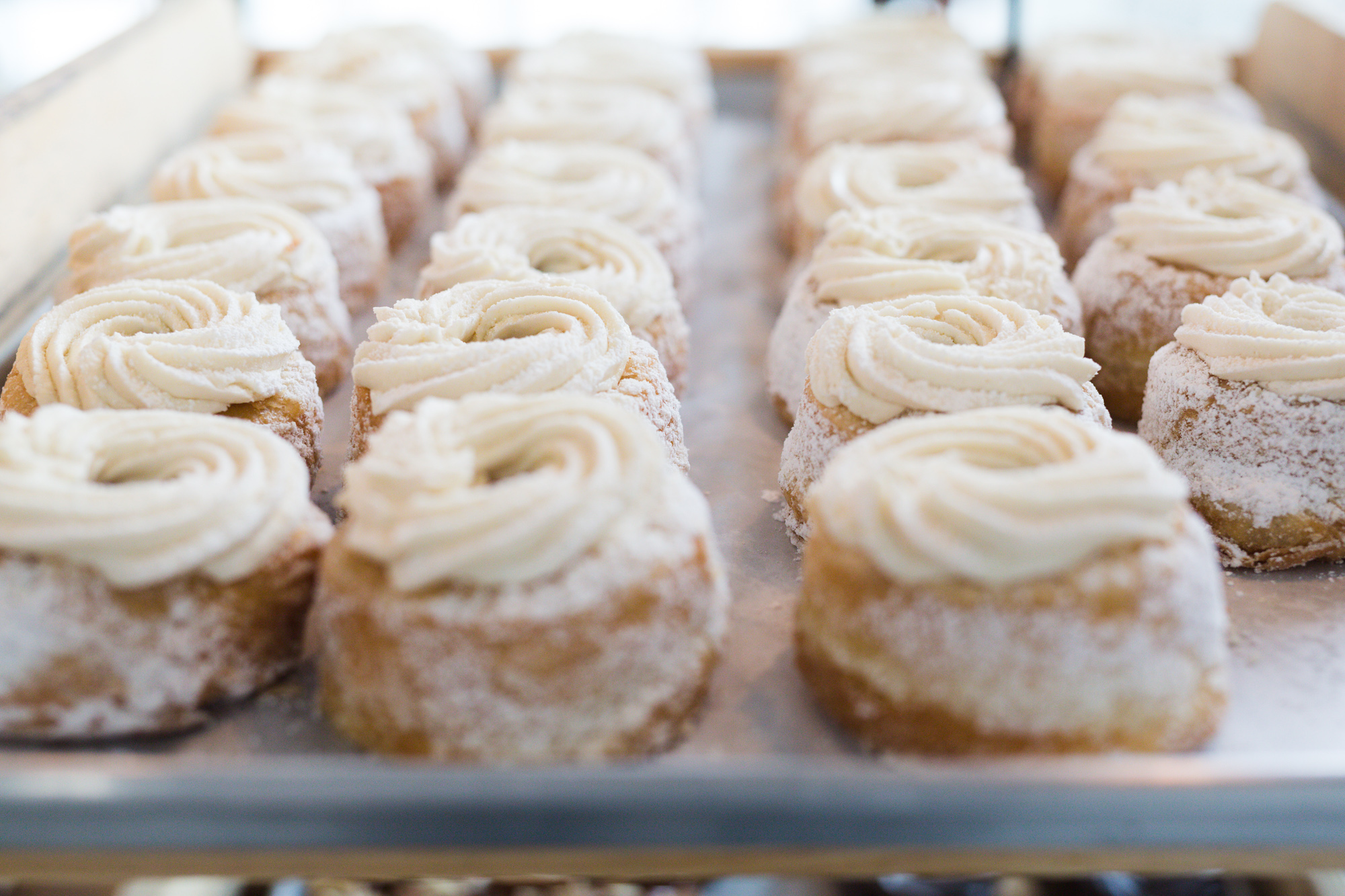 (Photo credit: Amber Ulmer)
Five Daughters Bakery — You know what your doughnut is missing? Layers. Lots and lots of layers. Ponce City Market's, Five Daughters Bakery, went all in on the "cronut" craze with its unique variety of croissant/doughnut hybrids. Taking up to three days to make and using organic and locally sourced ingredients whenever possible, these decadent doughnuts reach 100 layers of buttery goodness with go-to offerings like chocolate sea salt, maple glaze and the bacon-adorned King Kong. Life's just better with bacon.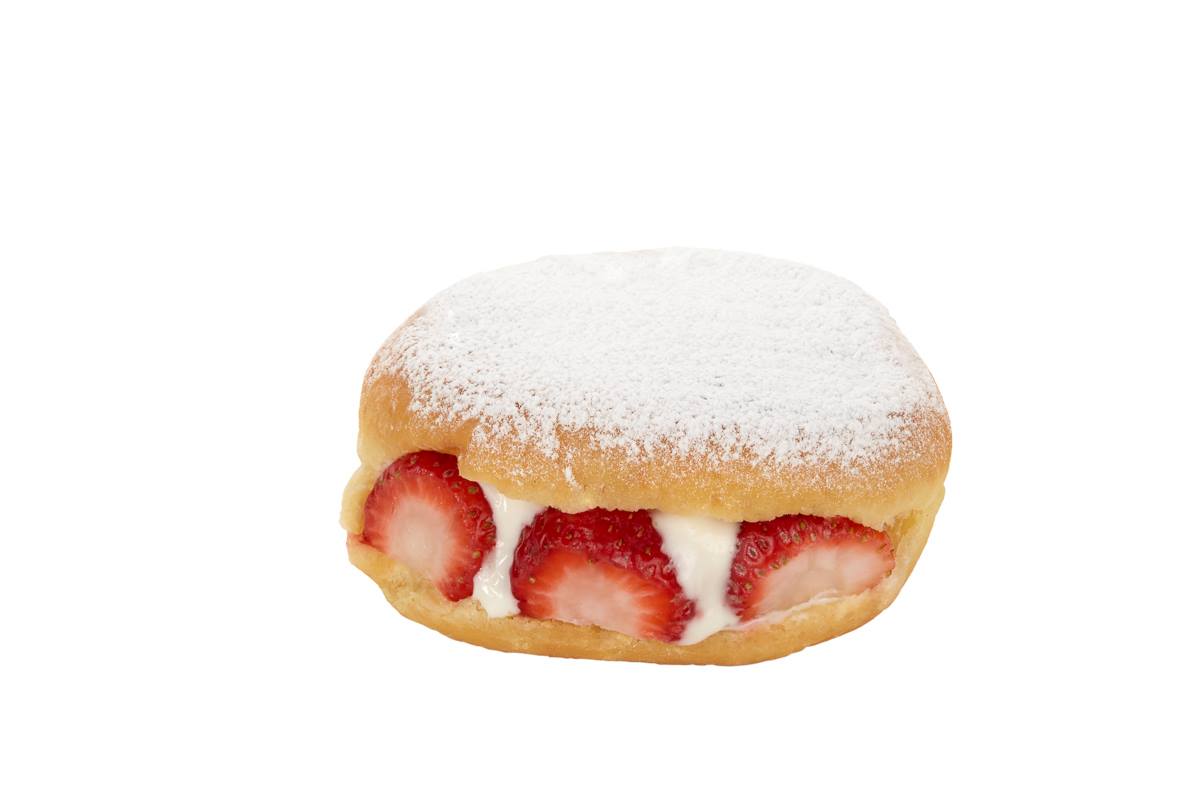 (Photo courtesy of Sublime Doughnuts)
Sublime Doughnuts — Since opening in 2008, Sublime Doughnuts has been Atlanta's favorite purveyor of morning deliciousness, spreading the love and raising the stakes in presenting daytime revelers with chef-driven pastries that are more likely to be seen in a restaurant than a doughnut shop. From its raspberry-filled dark chocolate covered hearts and A-Town cream to its orange-glazed dream star and fresh strawberries-n-cream, this is one dough dealer not to be missed.

(Photo courtesy of Ducks Donuts)
Duck Donuts — At Buckhead donut destination, Duck Donuts, you never have to worry about how long your daytime treat has been sitting around. Duck's does donuts differently by making every sweet vanilla cake offering to order. After the donut is complete, it's off to the races to either choose a Duck's original incarnation or create your own unique masterpiece with coatings and toppings like cinnamon sugar, maple, sprinkles and bacon. Wait? Did someone say bacon?!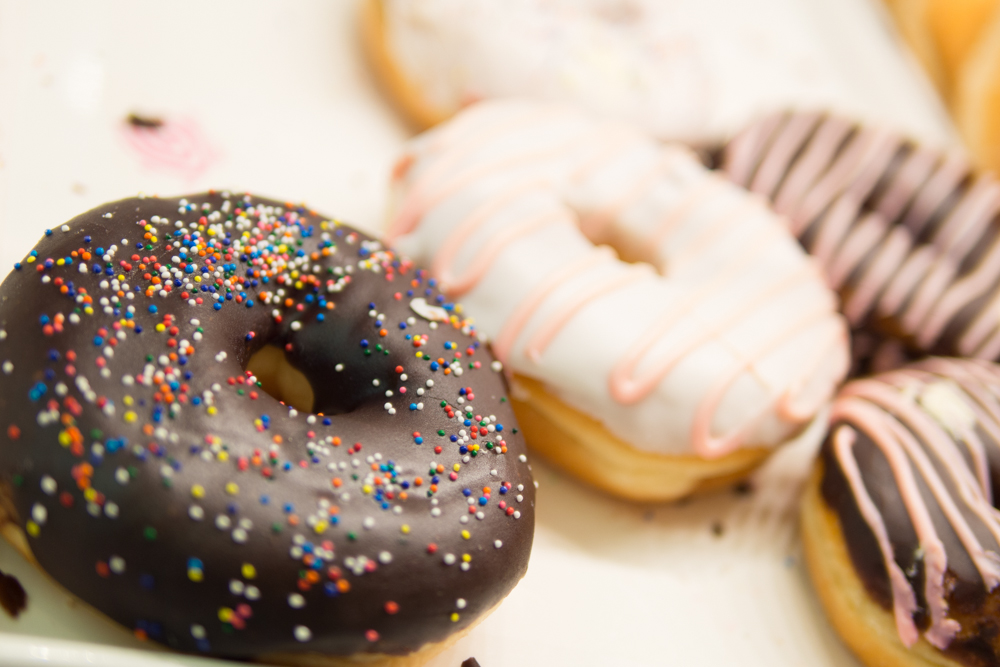 (Photo courtesy of Sweet Hut Bakery Facebook)
Sweet Hut Bakery — An OTP favorite, Sweet Hut Bakery has become a daytime darling since opening its doors, making its way to bustling Midtown and offering specialty Asian-inspired buns, cakes and cookies that have marveled patrons on Buford Highway since 2012. You'll be a believer, too, once you try the utterly amazing offerings of hazelnut Nutella, limoncello and maple bacon doughnuts, all ready to kick your morning into high gear.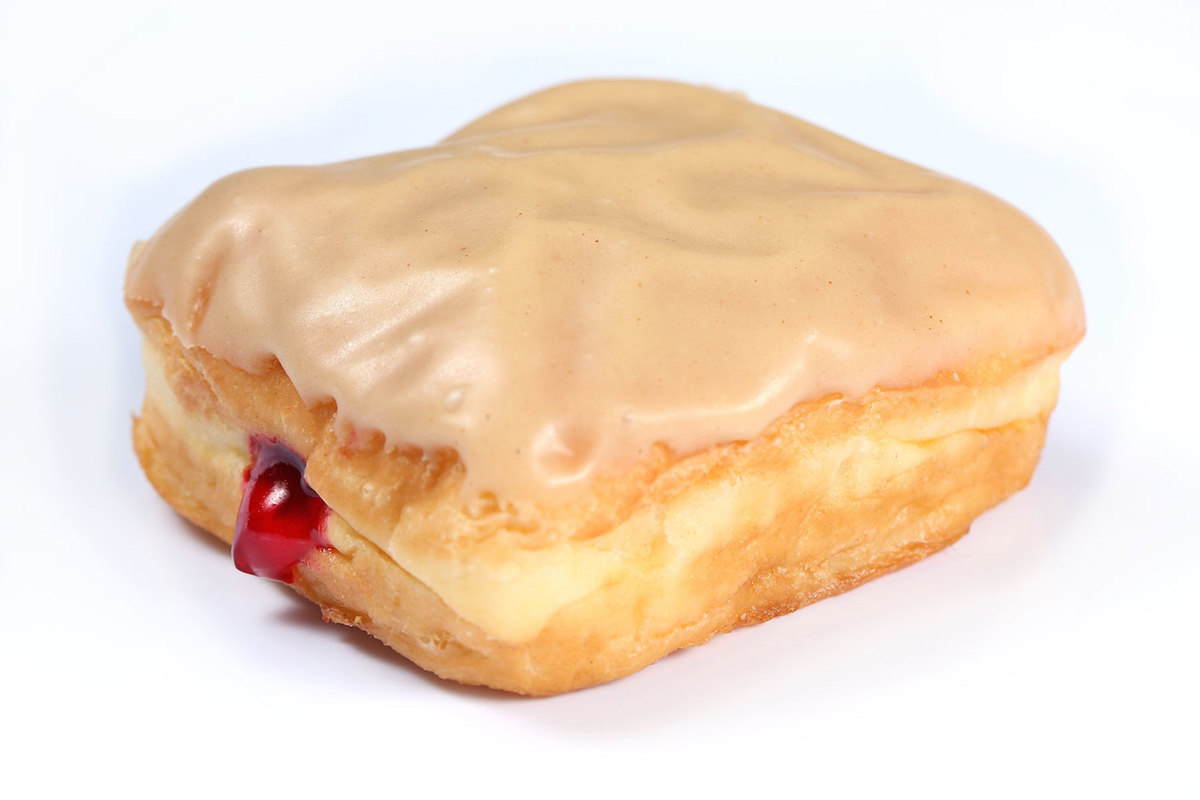 (Photo courtesy of Bon Glaze)
Bon Glaze — Made-to-order bon bons, powdered sugar-dusted waffles and wildly imaginative doughnuts are right at home at Bon Glaze. The Buckhead dough shop is hitting the neighborhood with delicious craft doughnuts like peanut butter & berry, cotton candy and salted caramel balsamic paired with all the chocolate-covered and candied bacon you need to start your morning off right. Oh yeah!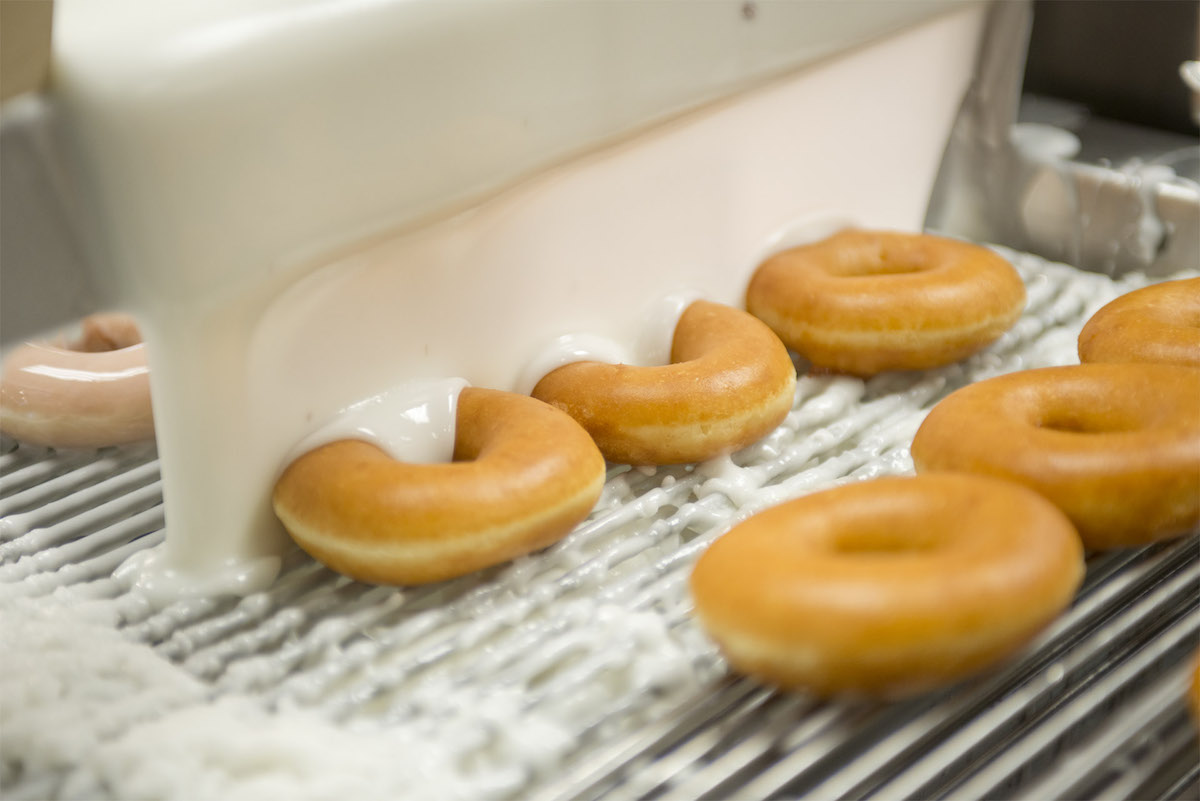 Krispy Kreme — You can't go wrong with a classic. And anyone who's ever driven by a Krispy Kreme then whipped the car around in traffic after seeing the "Hot Doughuts Now" sign lit up knows it can only mean one thing – piping hot, glaze glistened, airy rings of dough that are so amazing you'll be hard pressed to eat just one. They've even added a hot chocolate glazed special. Whaaaat? So get a dozen just to play it safe and test this theory out on your own. There are plenty of locations, but if you haven't been to the one on Ponce, you're not official.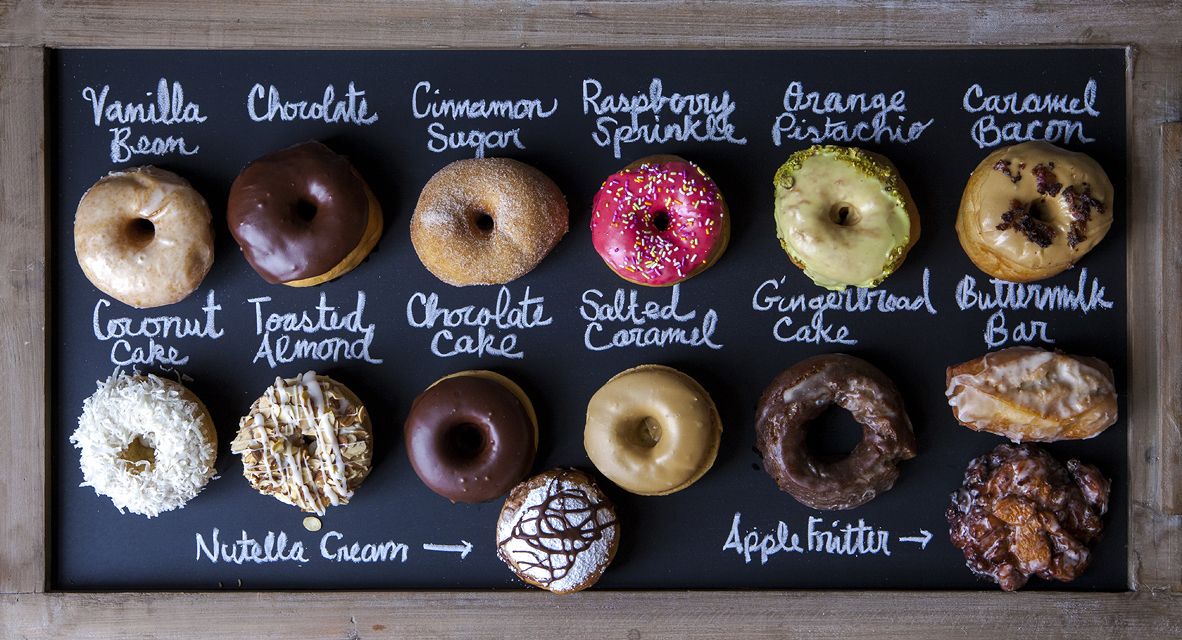 (Photo courtesy of Revolution Doughnuts)
Revolution Doughnuts — All organic is the name of the game at Revolution Doughnuts. Since opening in 2012, and as the name states, the Decatur bakery has brought a hand-crafted revolution to the doughnut scene with natural jewels of morning bliss like vanilla bean, raspberry sprinkles and orange pistachio. And did we mention that most of the doughnuts are vegan? That means they're good for you, right? At least that's how we're taking it.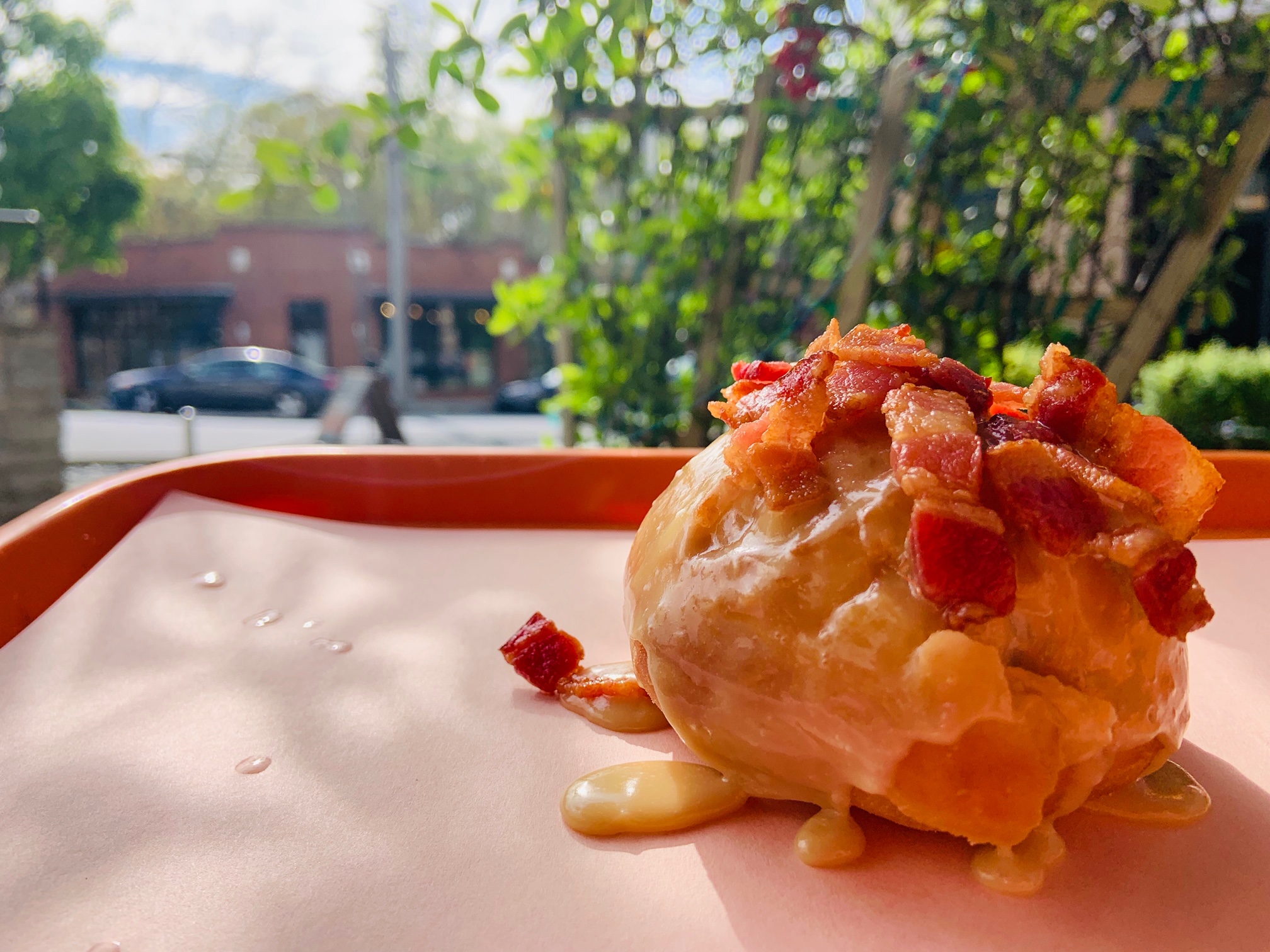 (Photo courtesy of Beetlecat)
BeetleCat Donut Brunch — While not an actual doughnut shop, we just had to include Inman Park seafood shack, BeetleCat. Every Saturday and Sunday they unleash their Donut Brunch offering crazy forays into the morning treat like the Buford Highway donut with pork floss and salted caramel; the SAMurai with sesame glaze, dried pork and nori; and The Irishman with espresso, Irish cream and whiskey glaze. And there's even more where that came from, so get your donut on in BeetleCat's Den.
(Main Post Image Photo credit: Rebecca Carmen)
Chris Watkins is an Atlanta-based freelance writer and photographer and also serves as the voice of Atlanta Convention & Visitors Bureau (@DiscoverAtlanta) on social media. You can follow him on Instagram @christopherbw.
The post Yum: Atlanta's Top Doughnut Shops appeared first on the ATL Insider Blog.