Atlanta is blessed with amazing museums, so there is no reason ever to be bored in this city. Take a look at some excellent exhibits on view this spring.
Fernbank Museum of Natural History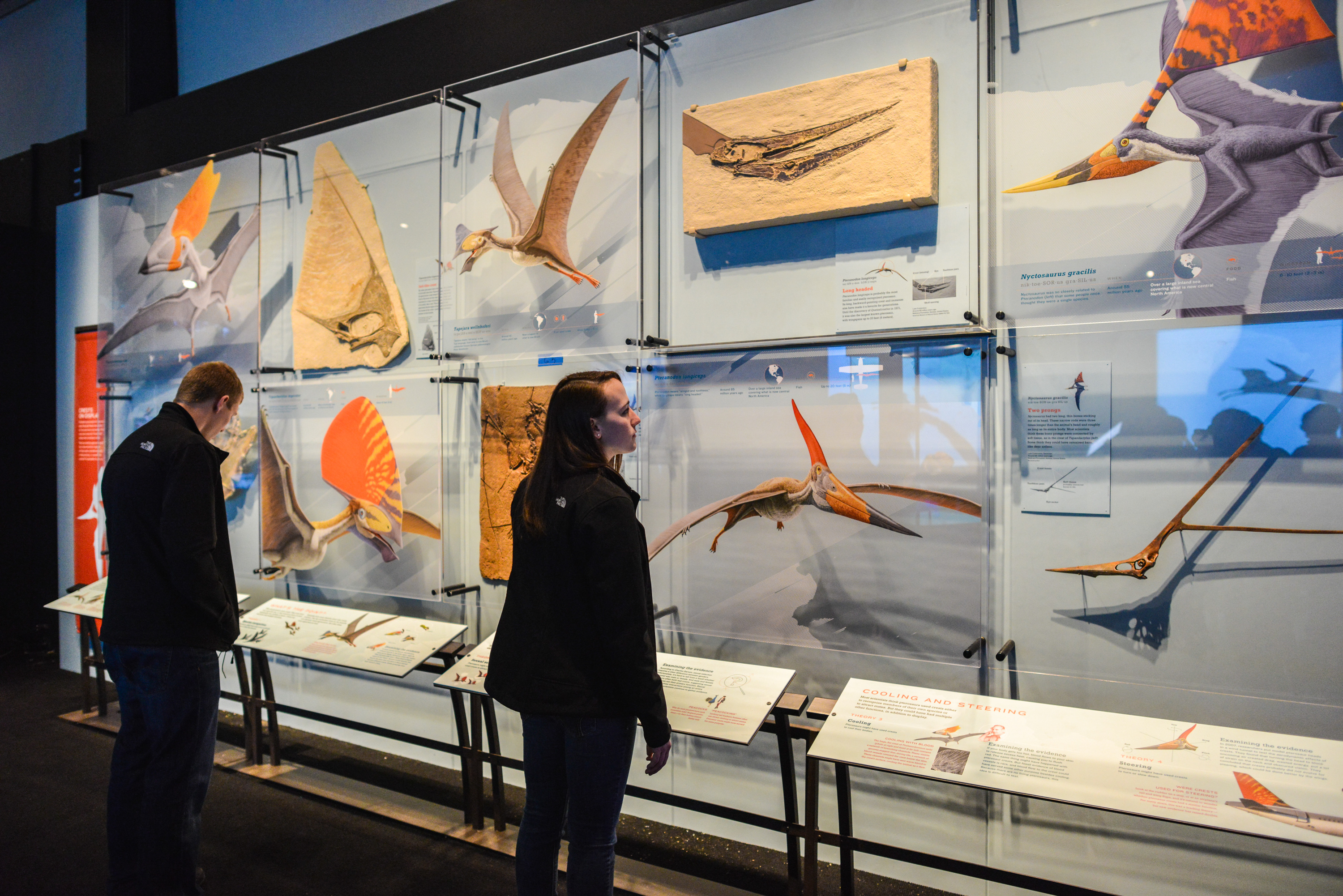 A gallery display at Fernbank illustrates the incredible variety of pterosaur crests – from a dagger-shaped blade that juts from the head to a giant, sail-like extension. (?? AMNH/D. Finnin)
It's a bird! Wait, no. It's a plane! Well, no, planes weren't yet invented. Is it Superman? Well, duh, no. It's a flying reptile, known as a pterosaur.
These amazing creatures have been extinct for 66 million years, but they come to life on Fernbank's Giant Screen in a captivating film, "Flying Monsters 3D," masterfully narrated by naturalist Richard Attenborough. (I mean, seriously, wouldn't you watch ANYTHING that is narrated by his marvelous voice?)
There is an exhibit, too: "Pterosaurs: Flight in the Age of the Dinosaurs" where you can see dozens of casts and replicas of fossils in addition to real fossil specimens in the largest exhibition about these flying reptiles ever mounted in the United States.
Here are a few facts:
1. Pterosaurs were the first back-boned animals (other than insects) to evolve powered flight, and the only vertebrates to develop this ability besides birds and bats. "Powered flight" means flight in which creatures flap their wings in order to stay airborne, unlike some early lizards that sort of flew, but their flight was more of a leap.
2. Pterosaurs used their fingers to actually walk on their wings. Seriously, they would fold their wings, enabling their fingers to touch the ground. Then they used these fingers (attached to the wings) to walk. Cool, huh?
3. Some were as large as an F-16 fighter jet, and others as small as a paper airplane, according to the American Museum of Natural History. At Fernbank, you can see a model with 33-foot wingspan. Both the exhibit and the film run through May 5.
Atlanta History Center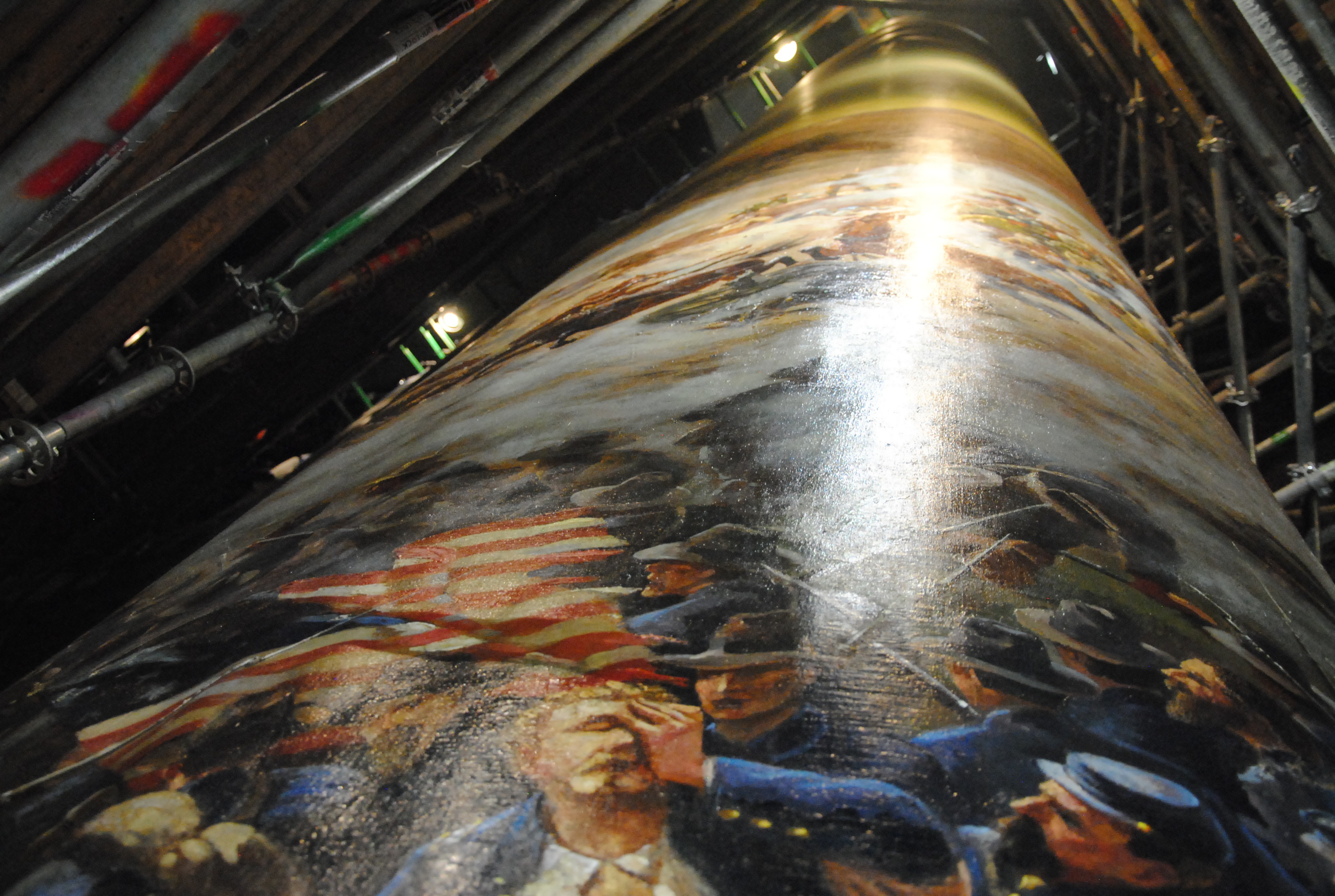 The massive cyclorama had to be rolled into a scroll in order to be removed from its old home and moved to Atlanta History Center.

It made national news – even the front page of the New York Times in its recap of great stories you might have missed – and it's right here in Atlanta, not only this spring, but permanently. "It" is the just-opened and newly restored and spectacular cyclorama depicting the Battle of Atlanta. Yes, it's the same painting many of us saw, perhaps many times, in its former home in Atlanta's Grant Park. But, please, go see it again because its recent restoration and its new home at Atlanta History Center will make you feel as if you're seeing it for the very first time. Prepare to be awed. This exhibit is here to stay.
Children's Museum of Atlanta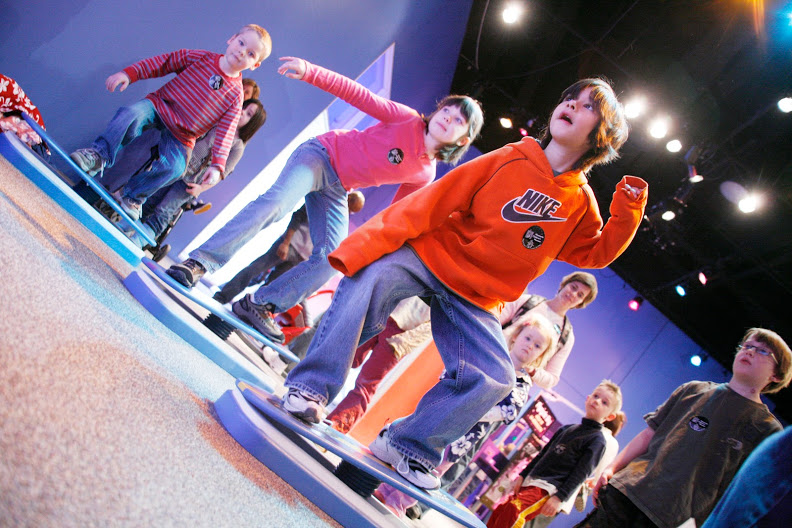 Let the kids work off some energy at the Run! Jump! Fly! exhibit. (?? Minnesota Children's Museum)
The "Run! Jump! Fly! Adventures in Action" exhibit at the Children's Museum of Atlanta is designed to get children moving by playing and doing things they enjoy. They have the opportunity to try activities such as kung fu, surfing, snowboarding, yoga and horizontal climbing to build strength, coordination, balance and endurance. The exhibit is open through May 27.
High Museum of Art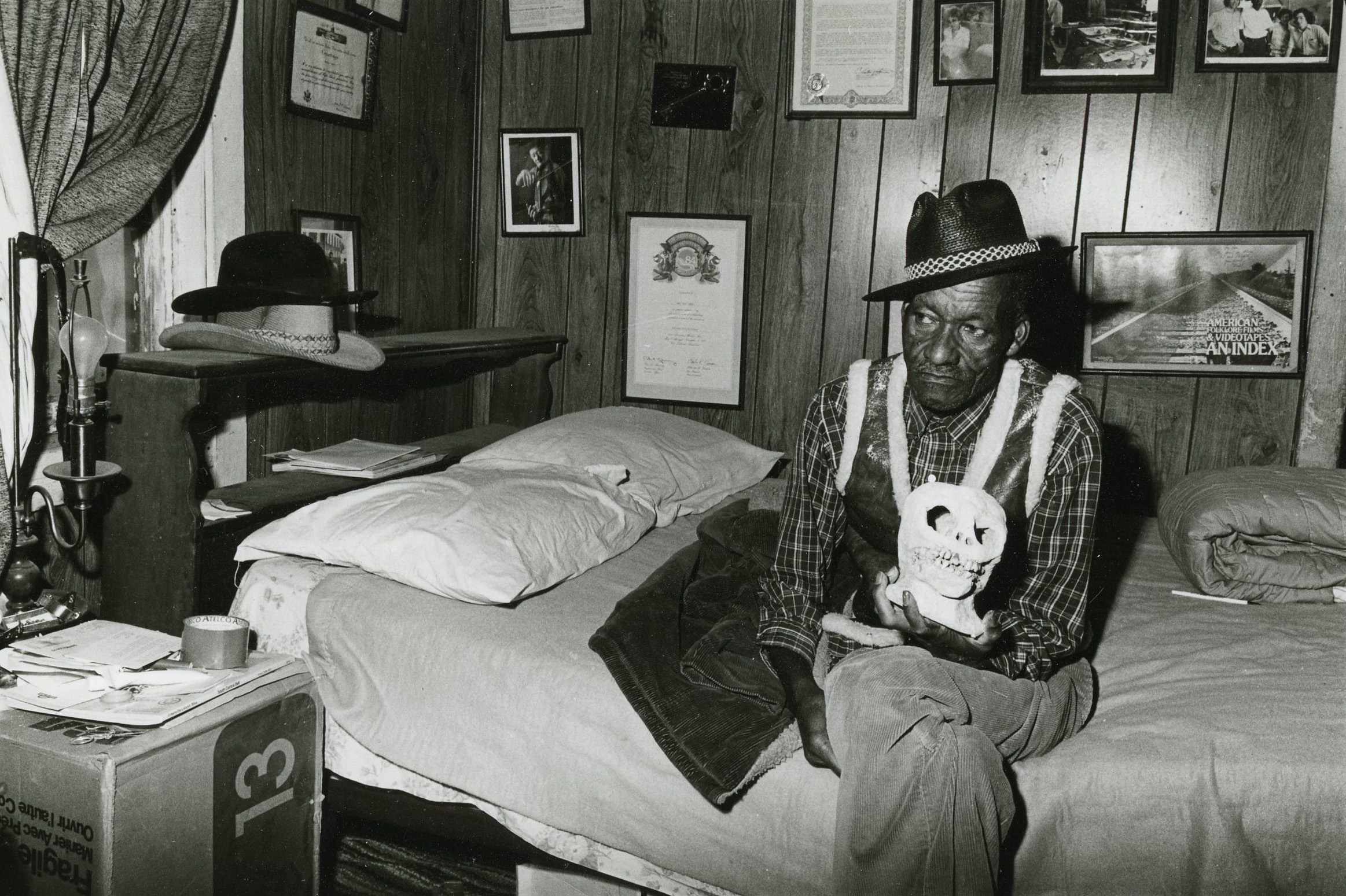 Guy Mendes (American, b. 1948), James Son Ford Thomas Leiland MS, 1986, gelatin silver print. Courtesy of the artist and Institute 193 © Guy Mendes
A new exhibit at the High Museum of Art, "Way Out There: The Art of Southern Backroads," features several artists you've probably heard of – Mose Tolliver, Thornton Dial and Howard Finster – as well as some that will be new to you. Inspiration for the exhibit came from an upublished manuscript for a guidebook of Southern self-taught artists by late poet and publisher Jonathan Williams. The exhibit brings the spirit of his book to life through sculptures, paintings and photographs.The photos of Guy Mendes and Roger Manley were taken as Williams road-tripped with the two in the 1980s and 1990s.
This may well be the best exhibit of self-taught art ever; if you have any interest at all in the genre, then don't miss it. Williams, Mendes and Manley visited artists in nine states and around 74 towns, making fascinating discoveries along the way.
There's plenty to see, including the signs that kept popping up — signs that range from amusing to hilarious. The High has blown them up to billboard size and sprinkled them among the art. They found this one in Mississippi: "Television is a tunnel of lightning from hell." Here's one more: "Snuff. Slaughter. Video Games."
Looking at the painting, "Snakes," by Jimmy Lee Sudduth, you come to realize that when people feel the need to create, nothing stops them — not lack of experience, lack of materials, lack of formal training. To wit, Sudduth painted "Snakes" using house paint, earth pigments and sugar or syrup. The exhibit runs through May 19.
Museum of Design Atlanta (MODA)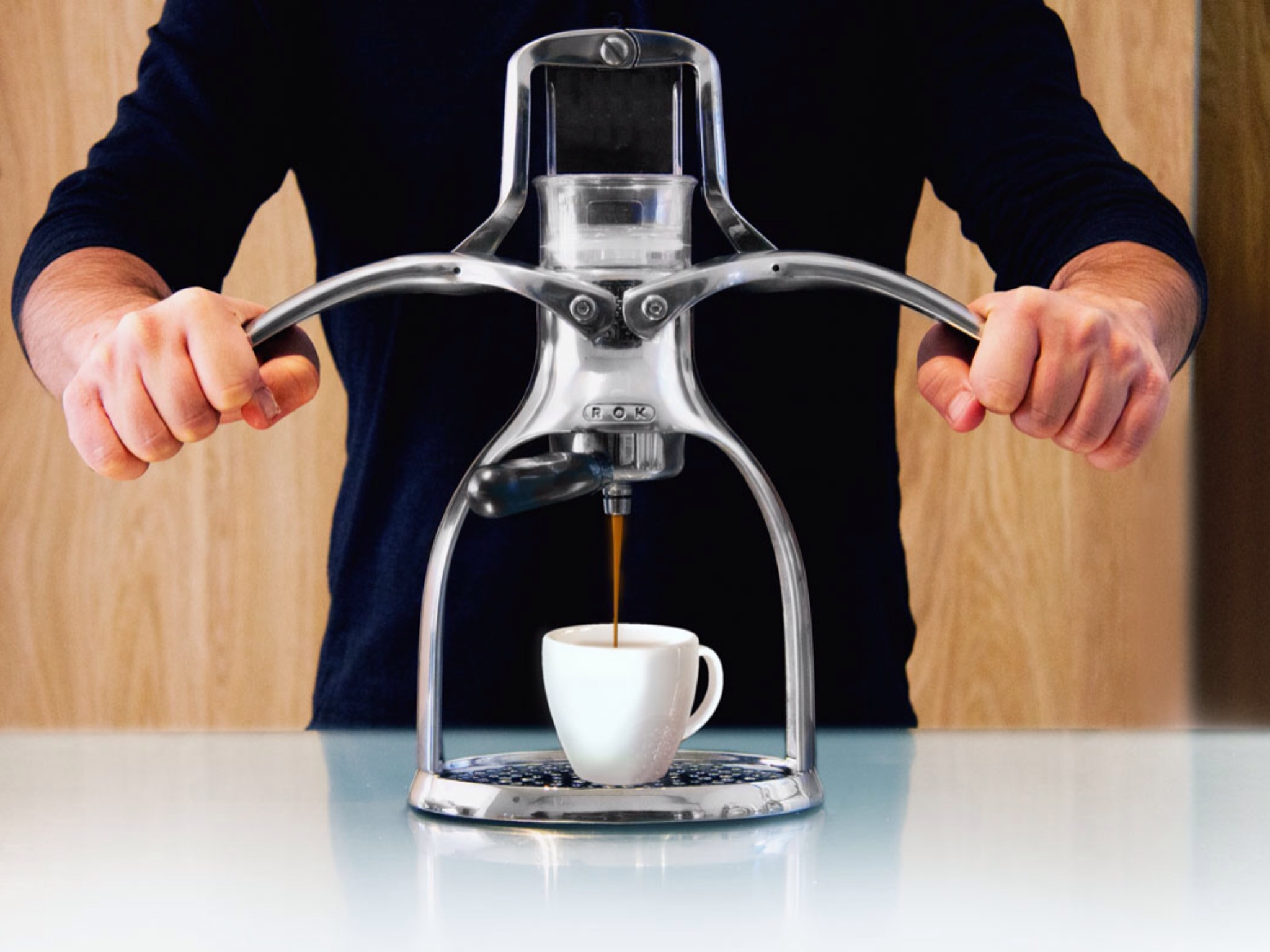 Impress your guests with this Rok Classic Espresso Maker. (?? Museum of Design Atlanta)

Most of us don't have expensive espresso machines in our kitchens, but that doesn't keep us from appreciating a fine one. If you love coffee – most especially espresso – then you'll want to stop by MODA for the exhibit "Passione Italiana: The Art of Espresso," an exploration of espresso machine design and technology. You'll see espresso makers used in Italy during the mid-20th century as well as inventive coffee sets and unique crockery. The exhibit also takes a look at social, political and cultural movements fueled by coffee and cafés throughout history. Ah, yes, let's grab a cuppa and start a revolution. The exhibit is open through June 9.
More museums to visit in Atlanta include the National Center for Civil and Human Rights, Chick-fil-A College Football Hall of Fame, World of Coca-Cola, Jimmy Carter Presidential Library and Museum, Margaret Mitchell House, Apex Museum, Visitors Center at the Martin Luther King, Jr. National Historical Park, Worlds of Puppetry Museum, Delta Flight Museum and David J. Sencer CDC Museum.
Journalist Carol Carter writes and edits for Atlanta Convention & Visitors Bureau.
The post Best Museum Exhibits in Atlanta this Spring appeared first on the ATL Insider Blog.